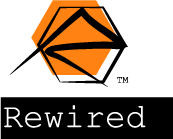 Best Practices
Controller Mapping:
Controller Assignment:
Always provide some means for your users to change controller assignments. It is especially important if you are making a multi-player game. You cannot know what devices, physical or virtual, will be present on a user's system, appear as Joysticks to Rewired, and be assigned to a Player. Device emulation software (VJoy, DS4Win, SCPToolkit, etc.) and certain device drivers can and frequently do cause problems by creating extra, non-functional virtual devices. Allowing the user to make their own controller assignments solves this issue as well as making it possible for users to swap controllers, etc. You can either include Control Mapper directly in your game or create your own system.
If your game is 1-Player: Set Max Joysticks Per Player to 100 so all controllers attached to the system may be used by the player.
Windows Standalone Platform:
Always enable Use XInput (enabled by default). XInput provides automatic controller comaptibility with all XInput-compatible controllers such as Xbox controllers and clones. It also provides support for vibration and independent triggers on these controllers. There are many problems your players will encounter if you disable XInput. Most problematic is Steam which relies on creating emulated XInput devices for the Steam Controller, Steam Streaming, Steam Link, and controller remapping through Steam Big Picture mode. With XInput disabled, the Steam Controller, Steam Streaming, and Steam Link cannot be supported.
Steam:
See these Troubleshooting topics for more information on Steam issues.