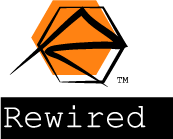 Best Practices
Controller Mapping:
If your game is 1-Player:
Windows Standalone Platform:
Always enable Use XInput (enabled by default). XInput provides automatic controller comaptibility with all XInput-compatible controllers such as Xbox controllers and clones. It also provides support for vibration and independent triggers on these controllers. There are many problems your players will encounter if you disable XInput. Most problematic is Steam which relies on creating emulated XInput devices for the Steam Controller, Steam Streaming, Steam Link, and controller remapping through Steam Big Picture mode. With XInput disabled, the Steam Controller, Steam Streaming, and Steam Link cannot be supported.
Steam:
See these Troubleshooting topics for more information on Steam issues.